A Conversation with Toshinori Yukitake of the "Karatsu Smokehouse" in Karatsu, Saga Prefecture.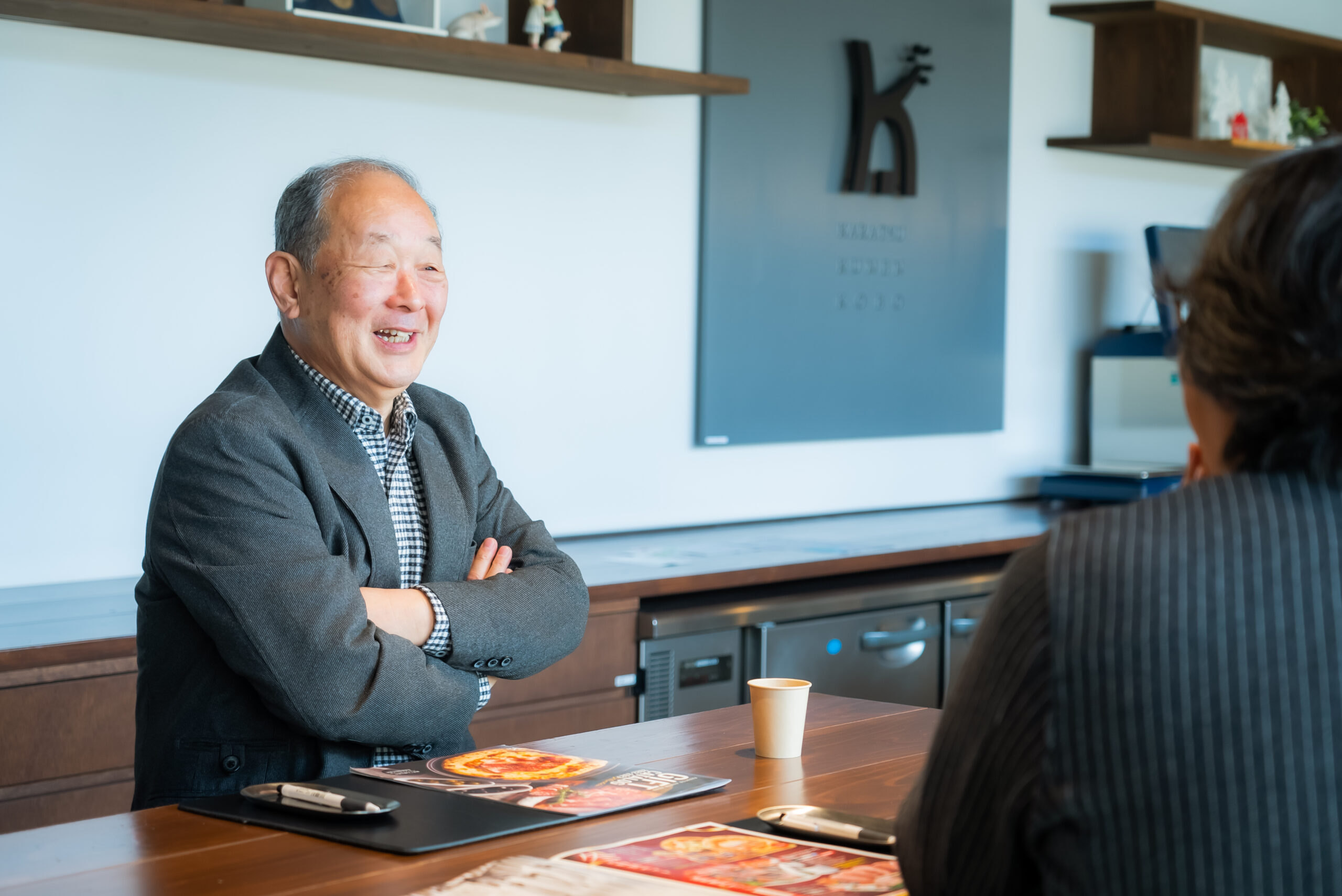 Furusato Club, a food company in Karatsu City, Saga Prefecture, founded the Karatsu Smokehouse to create delicious ham and sausage without synthetic additives. Just as caves are used in Europe for traditional wine and cheese aging, the Karatsu Smokehouse products are slowly and deliberately aged in the Hatogawa Tunnel–a tunnel located on the phantom train line, the Yobuko Line.
---
Karatsu Smokehouse
Karatsu, Saga Prefecture
---
Kumazawa: What do you use our hydrolyzed onion and rice bran products for?
Mr. Yukitake: We mix it with the spices when making the fillings for the sausage. In Germany, it's common to use raw onion, but we use hydrolyzed products because they're easier to work with, and a little goes a long way. The powders are packed with flavor too, which is an added plus.
Kumazawa: That's true. I tried some of your sausages–they seemed to be more flavorful than those using regular onions.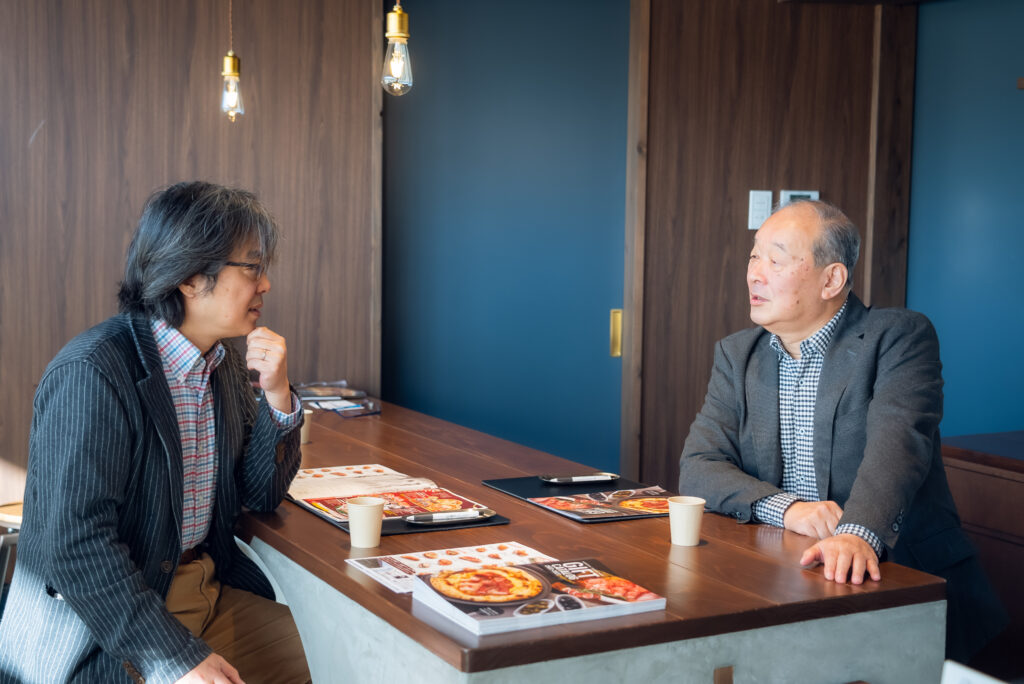 Mr. Yukitake: It is. Since it's dried, we can adjust the water content and tailor the intensity of the flavor. Because of its rich flavor, your products are essential in our sausages.
Kumazawa: Your smokehouse makes artificial additive-free products, right? Our hydrolyzed powders are chemical-free since they're hydrolyzed via our unique, chemical-free hydrolysis technology. Does our powders' multifunctionality or chemical-free nature play any essential roles in your food products?
Mr. Yukitake: Yes, it does. When we use hydrolyzed rice powder, the color of our products is better. It has that effect when the powder is combined with microorganisms like lactobacilli.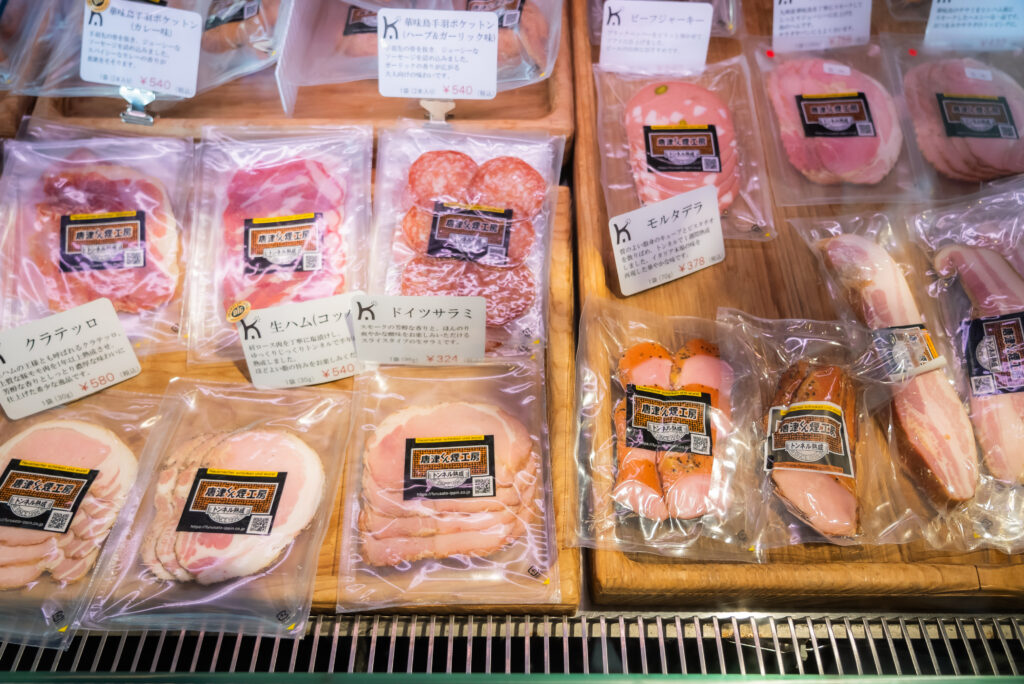 Kumazawa: So you're using it as an alternative for nitrites. On another note, I've heard this smokehouse is famous for its craftsmanship, like using the tunnel on the abandoned Yobuko Line to age the products. I didn't know salami falls in the fermented foods category until I met you. I was impressed by your knowledge of sausages and hams.
Mr. Yukitake: Because the tunnel is a horizontal hole carved into the mountain, the mountain naturally insulates the space, creating a refrigerated and cool area. We placed four panels into the tunnel and built three rooms to make our products. At the very front is the salami room, in the middle is the fridge, and at the end is our space for making hams. It's easy to adjust the humidity in tunnels, and there's little to no temperature fluctuation throughout the year. It's energy-efficient because we use a natural ripening process. The stable temperature between the seasons and between the morning and evening is ideal for aging.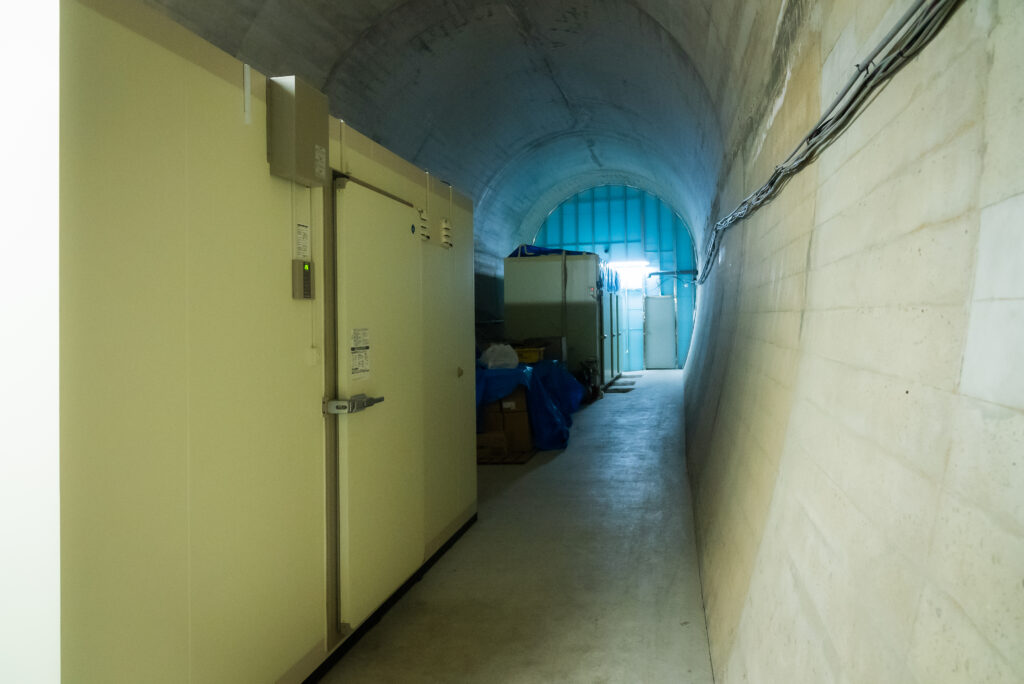 Kumazawa: The view here is breathtaking–you can see the mountains and the sea. With the newly opened store and a shift towards pizza and bread, where do you see yourself taking the ham, sausage, and salami production?
Mr. Yukitake: Ham and sausages inevitably produce scraps, but our products are of excellent quality, so we want to make it easy for folks to enjoy them by using them in bread and pizzas.
Kumazawa: I see that you sell frozen pizzas online. I ordered some, and they were excellent. Finally, I have a proposal for you– I want to try hydrolyzing meat. Furthermore, I'd love to create new seasonings and products that have never existed and identify new methods of making your products.
Mr. Yukitake: I'd love to do that too. Maybe we can come up with something that can replace yeast extracts.
Kumazawa: I hope we can collaborate on a project in the near future and engender something that is yet to exist. We look forward to working with you in the future.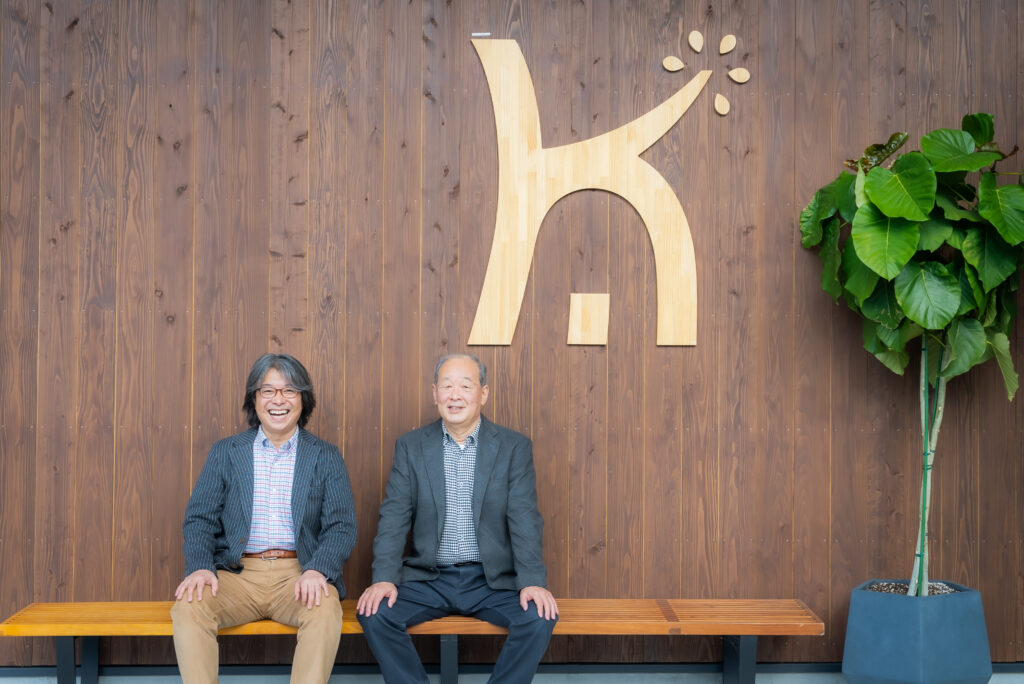 (Interviewer: Kumazawa, NHP)
---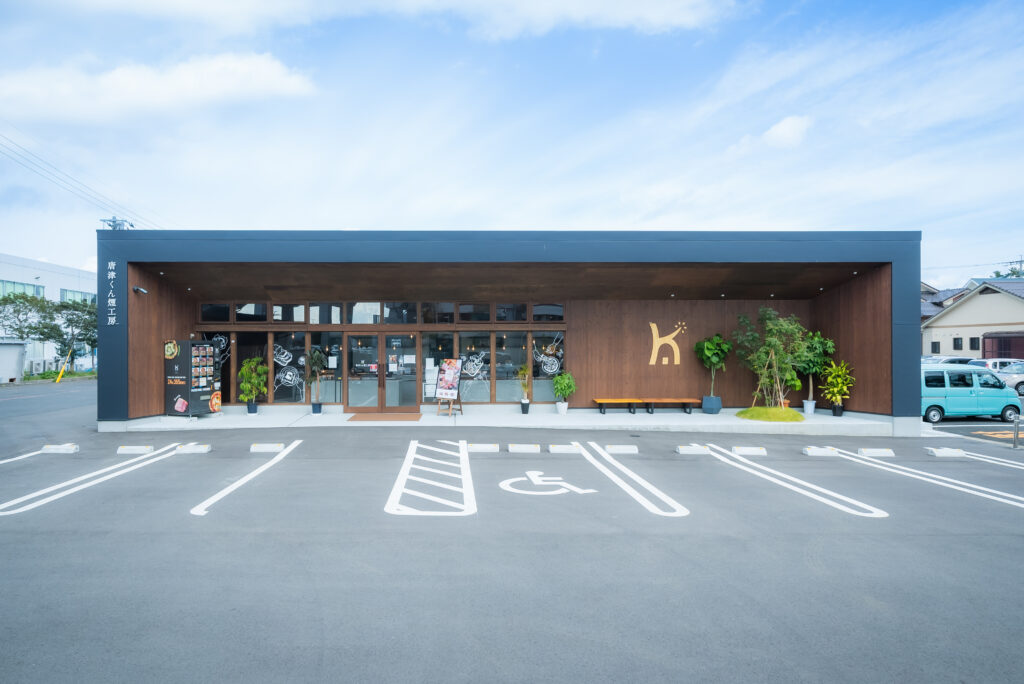 Karatsu Smokehouse
2-76 Shonan-cho, Karatsu-shi, Saga
JAPAN 847-0021